At Geon Energy we plan, design, install and operate deep geothermal single well systems to supply renewable and sustainable heating. The wells are suitable for a wide range of buildings such as residential and commercial developments, university campuses, hospitals, and light industrial facilities.
Our mission is to provide customers with a low carbon source of heating that competes with gas for reliability, security, cost effectiveness and space efficiency. We aim to establish deep geothermal heat as a major part of the UK's low carbon heating portfolio. By providing a communal geothermal heat supply, we give customers access to locally sourced, reliable and sustainable heating.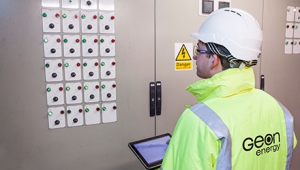 Why choose geothermal heating?
Renewable and constant energy source

Workings below ground so no impact on landscape
Substantially reduces carbon emissions

Compatible with conventional heating systems

Cost effective alternative to gas
Leisure centres including those with swimming pools

Light industrial and manufacturing facilities

Schools and university campuses

Hospitals and healthcare facilities
Housing estates and apartment blocks

Greenhouses

Conference centres

Offices
Benefits of geothermal heating